Get your complete, beautiful smile back
About Full or Partial Dentures

Expressions Cosmetic and Family Dentistry offers dentures as a removable solution for replacing missing or damaged teeth as an alternative to a fixed bridge. If injury, tooth decay, or periodontal disease has resulted in teeth that cannot be salvaged or are entirely gone, custom dentures, which are made to look like your regular teeth, can restore confidence in your smile! For patients that have lost almost an entire upper or lower arch, full dentures may be recommended, while patients that have only lost 2-10 teeth may only require partial dentures (which are anchored by clasps that wrap around existing teeth). Depending on your case, we may suggest dental implant placement, which prevents future bone loss and results in more stable dentures.
The highly skilled, compassionate dentists at Expressions will help you understand all of your options for dental treatment. We treat our patients like family, and we use the most advanced technology to make your dentures look more natural and feel more comfortable! We believe you should seize life to the fullest, and dentures can make experiences like meeting people and taking photos much more enjoyable. Your oral health is our highest priority. Contact us today to schedule an appointment!
When you come in for an appointment, we will remove the decaying or problematic teeth, if applicable. (We use local anaesthetic and massaging dental chairs to make the experience as pleasant as possible!) Our dentists will make impressions of one or both arches, depending on your case, and install a temporary denture while your extractions heal. Once healing is complete, we fit your for your custom dentures and give you instructions on how to care for them properly. You can trust the team at Expressions Dentistry to restore an appearance you'll love!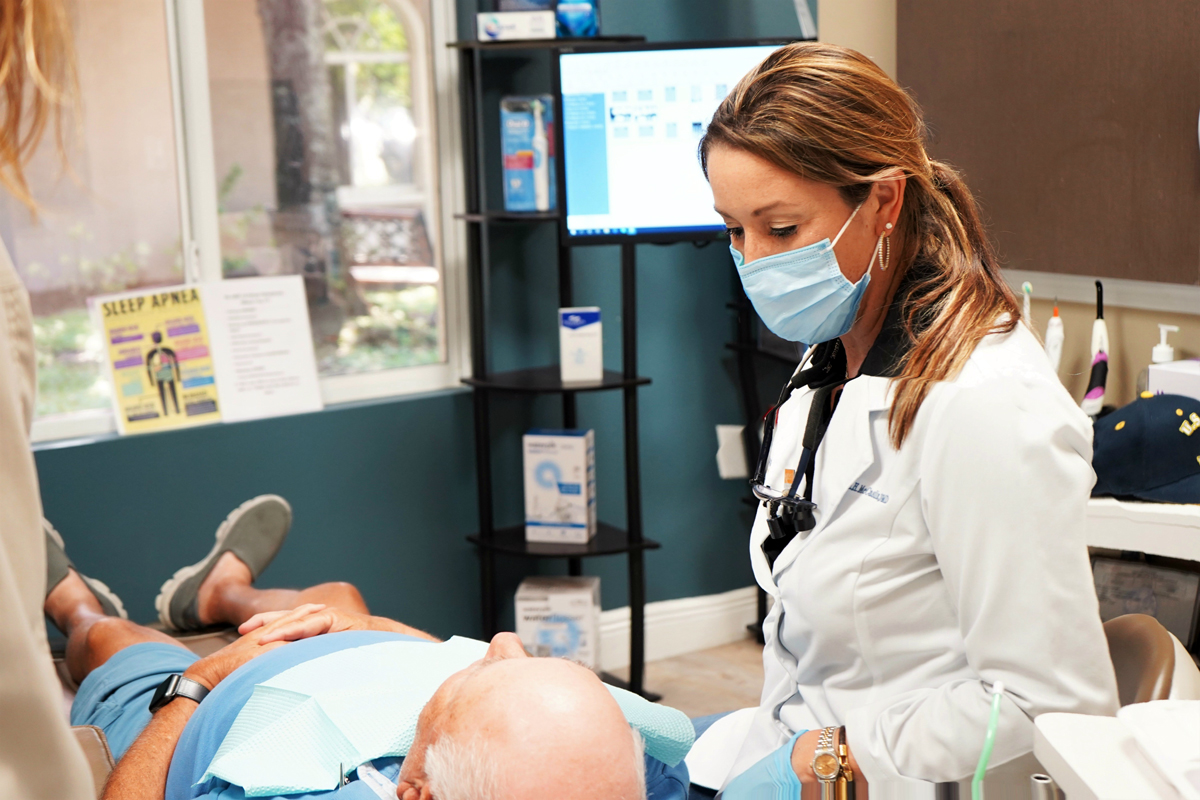 Testimonials
"Dr Lyndsay McCaslin is Honestly one of the best dentists I have ever had! I appreciate her recommendations for any extra care I may need to pay attention and adhere too upon and after an examination. In addition the hygienist are very thorough, knowledgeable, friendly and understanding as well. I have actually always enjoyed going to the dentist but for people who do not look forward to their dental exams might feel better about it if they come here."
Testimonials
"I absolutely love expressions dentistry!! They have the best chair side manners for a dentist office. They are as gentle as need be. My children absolutely love this office, They have no fear of dentist offices anymore! They are by far the best dentist office in Pinellas County. The whole staff is amazing!! I'm so comfortable in this office, I fell asleep 2 different times while she was doing all the work in my mouth!"
Testimonials
"I went for my routine dental checkup which included xrays and cleaning. From the time I entered the office to the time I left all staff was friendly and helpful. The hygienist was friendly, gentle, and explained everything before it was performed. The dentists came in and reviewed the xrays with me and future treatments in an understandable manner. I would recommend this dentist to all my friends and family as one of the best!"
Testimonials
"What a wonderful experience. I have never been to a dental office like this. I'm not sure I could go back to the "old" way. The staff were absolutely charming. I loved the dentist. She explained the reasons behind the dental changes I had and the treatment. I didn't feel like a number, even though it was my first visit. I felt like I had been going to that office for years. I actually look forward to my next visit. Who says that about the dentist? Definitely will refer to everyone I know."
Testimonials
"Not something you expect to hear about a visit to the dentist, but the efficiency and professionalism of Lindsay McCaslin and her staff, from assistants to the front office, made what could have been an ordeal a relatively pleasant experience."
Exam, X-ray and Cleaning – $190